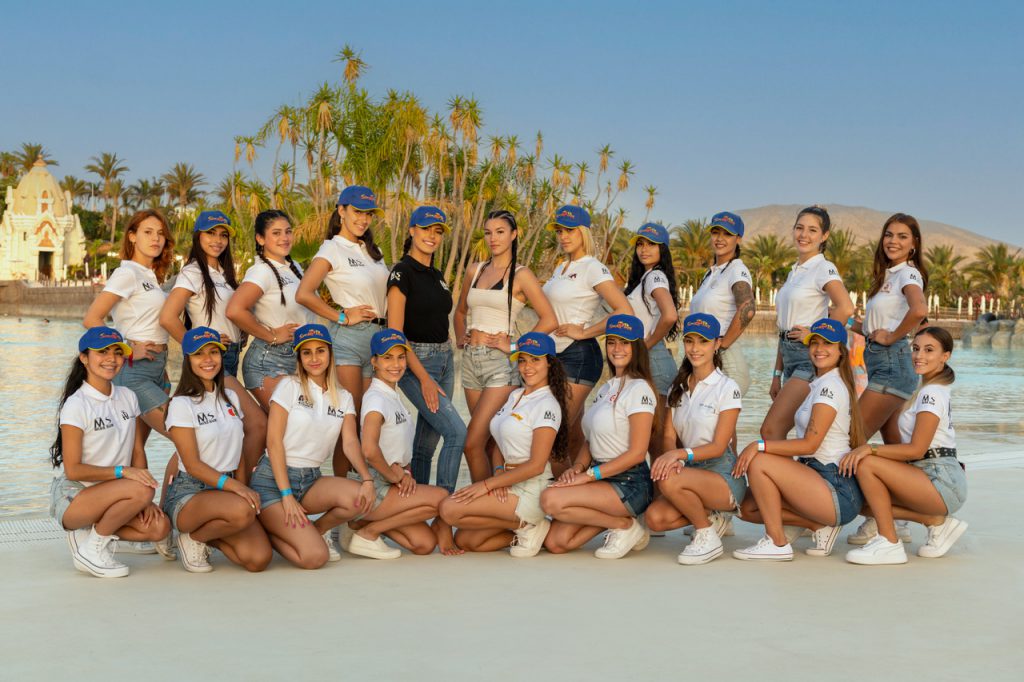 Today, Friday, August 12, the 18 candidates for 'Miss sur' 2022 were presented at Siam Park. The event took place in the area called "Champagne club". The young ladies themselves had the opportunity to get to know this area and, in addition, they experienced the adrenaline rush in most of the attractions, this time through "SIAM NIGHT", nights of real fun under the moon, which is taking place during the months of July and August, between 20:00 and 00:00 hours (Fridays and Saturdays).
In addition to the young aspirants, Mr. José Domingo Regalado, mayor of Granadilla de Abona and Sandro Pérgola, organizer and director of Miss Sur, were present.
The 'Miss Sur' gala, whose origins date back to 2012, celebrates its tenth anniversary. The event will take place on Saturday, August 27 in the Plaza de El Medano, Granadilla de Abona. The gala will begin at 9:00 pm and admission is free.
The mayor and the promoter emphasized that 'Miss Sur' is not just a conventional beauty contest, since the aspirants have the opportunity to develop themselves in different areas of communication, image and healthy lifestyle. In addition, during the course of 'Miss Sur', values such as respect, mutual support, empathy and teamwork are encouraged. These are some of the elements that make this contest a learning and development opportunity for all of them, apart from winning the contest.