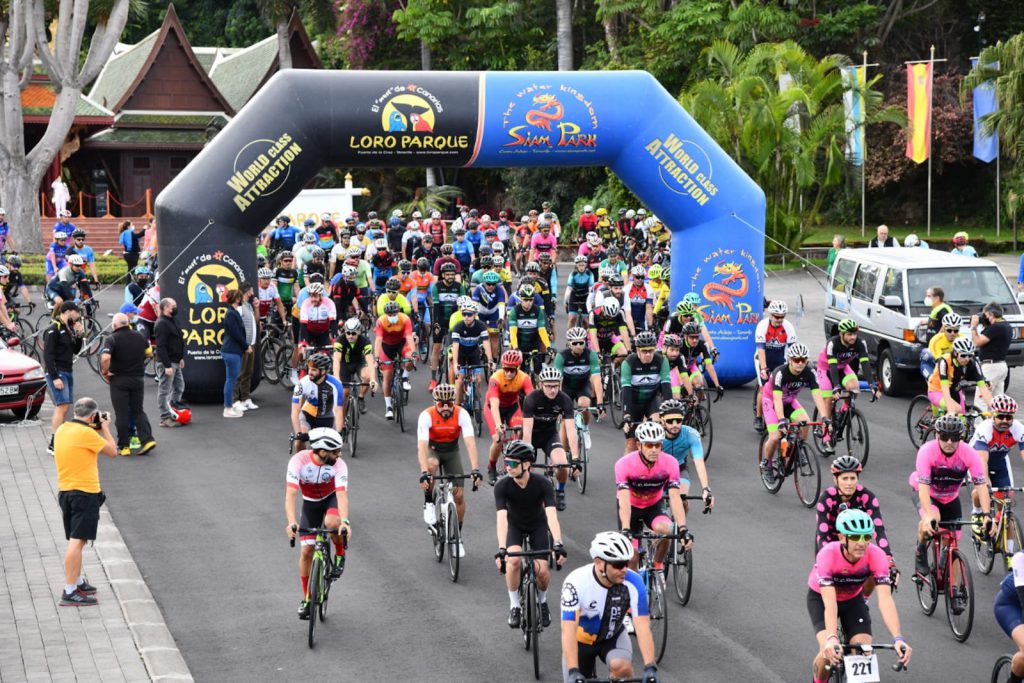 After a break in 2020 due to the COVID-19 pandemic, the Loro Parque-Siam Park Cicloturista cycling event has resumed its activity and successfully celebrated its thirteenth edition this Sunday, 7 November. On this occasion, the organisers brought together hundreds of cycling enthusiasts who were able to enjoy, with all the safety measures, 80 kilometres of spectacle and sport in its purest form.
The start took place in Loro Parque at 9:00 in the morning and went through the municipalities of Puerto de la Cruz, Los Realejos, San Juan de la Rambla, Icod de los Vinos, El Tanque, Santiago del Teide, Guía de Isora and Adeje, where it ended when it reached the Siam Park facilities at around 14:00 in the afternoon.
The cycling event took place normally, without any surprises and at an optimum pace. All the participants were welcomed at the best water park in the world with a very complete snack that allowed them to replenish their energy after several hours of hard work.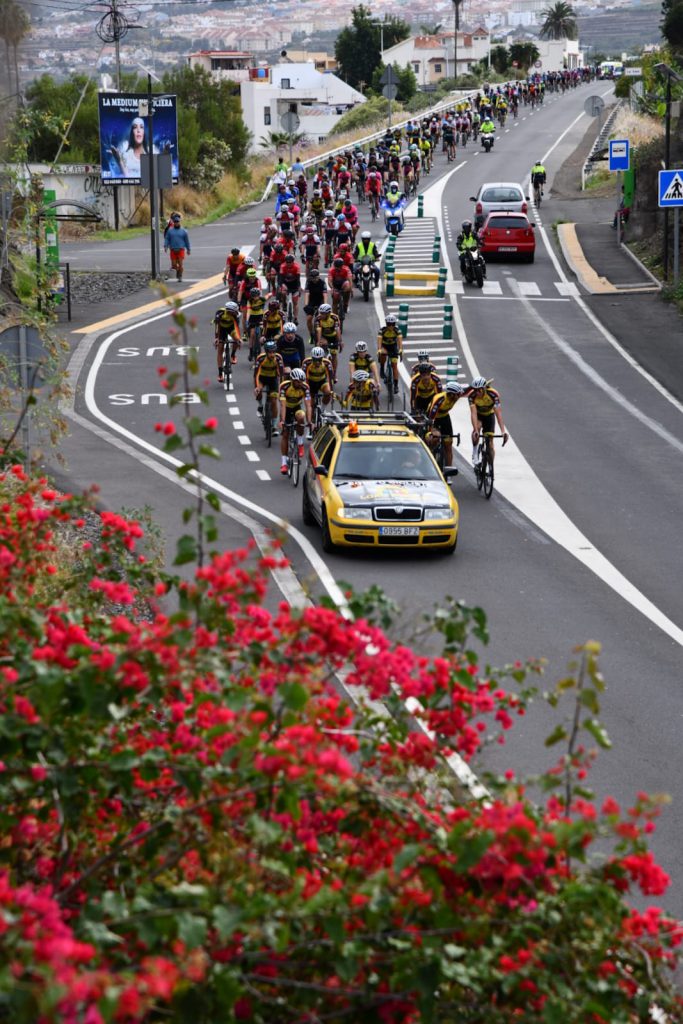 In addition, a raffle was held to give away numerous gifts to all participants. After the celebration, the participants were able to share, together with their families, an afternoon of fun in Siam Park discovering each and every one of its spectacular attractions.
The Loro Parque-Siam Park Cicloturista cycling event has established itself as one of the most prestigious and popular non-competitive sporting events on Tenerife's cycling calendar. Through this type of initiative, Loro Parque, Siam Park and the Cabildo of Tenerife seek to raise awareness among the population about the importance of practising sport and promoting sustainable tourism and respect for nature, elements that are perfectly combined in the event. Prestigious brands and institutions, such as Loro Parque Fundación; Fonteide; Isola; Frutas Cruz Santa; Fruvesur; Plátanos Pepe; Europastry; Compañía Cervecera de Canarias with Red Bull; Ahembo with Pepsi MAX, and Paluper, supported the event.