This week, Siam Park has received the Park World Excellence Award for Water Park of the Year for the second consecutive time. Thus, the 'Water Kingdom' continues to celebrate after having also been named the World's Best Water Park by the TripAdvisor Travellers' Choice Award for the sixth consecutive year and Best Water Park in Europe in the European Star Awards, in this case, for the eighth time.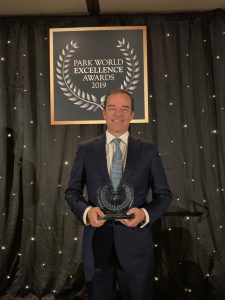 This second edition of the awards was held in Paris and was once again a success in enabling Europe's best operators, suppliers, manufacturers and entertainment specialists not only to run for awards, but also to nominate other leading companies for recognition.
Siam Park has won for the second consecutive year for continuing to be rated as the best according to visitors, for the quality and comfort of its facilities, its world-class theming and the events held this year.
Since its inauguration 11 years ago, the excellence of the facilities, technological complexity and environmental commitment have been the key elements for its international positioning and the various awards it has received during this time.