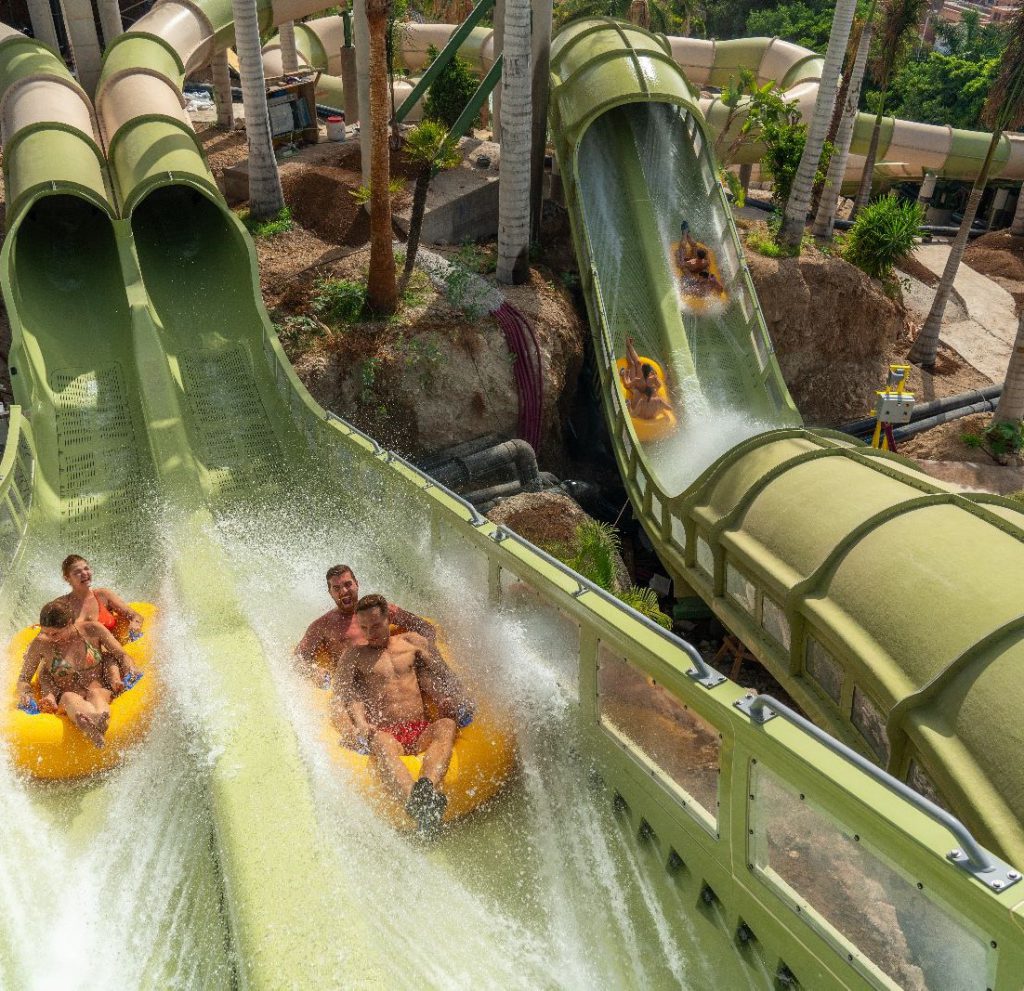 The best theme and water park in the world has just inaugurated its new installation that will become, due to its spectacular nature, a magnet for adrenaline lovers from all over the world. Conceived as a double slide, Saifa begins its dizzying ride at 82 metres high, taking action and speed lovers through an intense, adrenaline-pumping
experience. The two slides, which start parallel to each other, take you on an incredible ride that includes 360-degree turns, switchbacks and crossings on the park's longest installation: 306 metres in length.
Under the descriptive name of Saifa, Thai for lightning, the new attraction responds to what its name suggests: maximum speed, adrenaline and excitement. Saifa allows you to experience a mind-blowing speed of 10 metres per second, on a course that ends with a junction where the two slides run parallel and in opposite directions: a peak moment of adrenaline and excitement.
The water park once again boasts the innovation applied to fun that has earned it recognition as the World's Best Theme Park and Water Park on several occasions. This award, given by TripAdvisor based on the ratings of customers who have enjoyed the park, has highlighted the quality of the facilities for nine years in a row, most recently this summer. In all likelihood, the new attraction will also receive the highest accolades for its originality, attractiveness and the innovation of a facility that also meets the highest standards of quality and safety.