Siam Park has turned into an absolute "must" visit to awaken all our senses. Last weekend we received the core of the filming team of Oro, a new movie produced by Agustín Díaz Yanes, a film director of Alatriste. The narrative is a short story of Arturo Pérez-Reverte about a Spanish expedition in quest of the city of gold in the XVI century. The film's cast includes actors José Coronado, Óscar Jaenada, Juan José Ballesta o Bárbara Lennie. After several days of intensive filming, the team wanted to spend an amazing weekend with their families, choosing Siam Park as a place for both relaxing and having fun.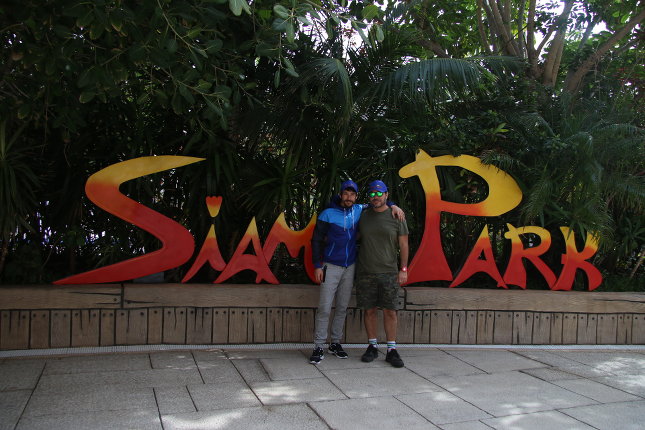 The young actor Juan José Ballesta, winner of a Goya Award, and Enrique Lavigne, the most important film producer in Spain, did not hesitate to enjoy the best water park in the world with their families. They were also very friendly with the visitors that they met at Siam Park this weekend. On the way out of the park, they shared their impressions noting that their favourite attraction is Tower of Power, and that they also liked many others, like the Singha, a brand new, revolutionary water coaster that has already received multiple international recognitions, and Vulcano.
Both Ballesta and Lavigne stated they are looking forward to returning to Siam Park especially after the announced reopening of the Siam Beach and its impressive wave pool.
We, at Siam Park, thank wholeheartedly the filming crew for their visit, and are wishing them a lot of success on their new adventurous project.