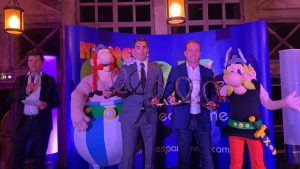 After being recognised for the sixth consecutive year as the Best Water Park in the World, Siam Park has once again been awarded the distinction of Best Water Park in Europe. This is the eighth time that Kirmes & Park Revue, the leading publication and reference point in the evaluation of theme parks, has awarded it this prize.
The ceremony, organised by the International Association of Amusement Parks and Entertainment (IAAPA), took place in Paris, within the framework of the European amusement fair Euro Attractions Show 2019, which is being held right now in the French capital.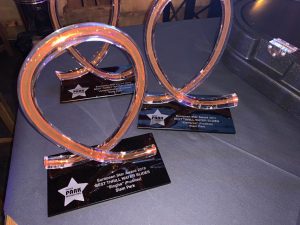 In addition, three of the Park's star attractions have also received top recognition: the mega-toboggan-ride Kinnaree has won the prize for Europe's second best attraction, fourth place in the same category went to the spectacular Singha, a pioneering water roller-coaster with an innovative water propulsion design, and sixth place went to the Tower of Power, a fast slide that starts from a height of 28 metres where riders reach a speed of 80 km/h.
But that's not all, two Siam Park attractions have also been recognised in the category of best family attractions: in second place, the fun Jungle Snake and, in seventh, Sawasdee, a special children's area that includes the best points of the grown-ups' attractions, adapted to the size of the younger members of the family. This demonstrates that this water kingdom is recognised for its attractions for both the older and younger members of the family, having won the most important European award in the entertainment industry.
To select the winners of this edition, the jury, formed by an independent team of experts, has distinguished those parks that have exceptionally excelled for their achievements in areas such as innovation or entrepreneurship.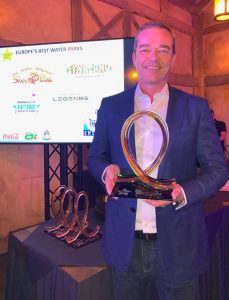 Dejar una respuesta