As summer kicks off, Siam Park is getting ready to start its long-awaited 'Siam Nights' – evenings of real fun under the full moon during the months of July and August. It begins next Friday, June 29th, and will then take place every Friday and Saturday from 8pm until midnight.
'Siam Nights' has proved to be a success in previous editions thanks to an attractive and very refreshing proposal that has made tens of thousands of young people and entire families enjoy, in a most unique way, the unbeatable attractions, the best 'chill out' rhythms provided by a DJ, a buffet on the white sand beach and the best summer atmosphere.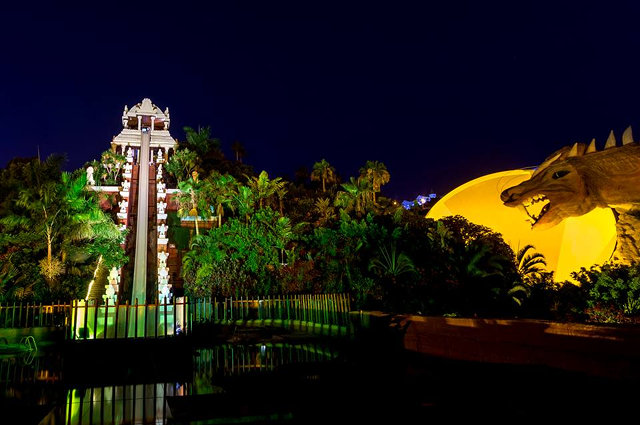 Under the stars, the most daring can try the spectacular experience of Singha, the fastest and most impressive roller coaster ride on the planet. With a course of more than 240 metres and 14 changes of direction, it's a pioneering attraction, never before seen in other water parks. You also won't want to miss the Tower of Power, which is 28 metres high and has an almost vertical slope that gives the sensation of a free fall.
In addition, there will be time for relaxation and the family on Siam Beach, the most paradisiacal beach in the Canary Islands, which has the largest artificial wave in the world; or in a slow tropical ride on the Mai Thai River, which crosses the heart of the Park and gently lifts you to a height of eight metres, where you can enjoy the most beautiful views of the Park's waterfalls, lush gardens and a spectacular aquarium.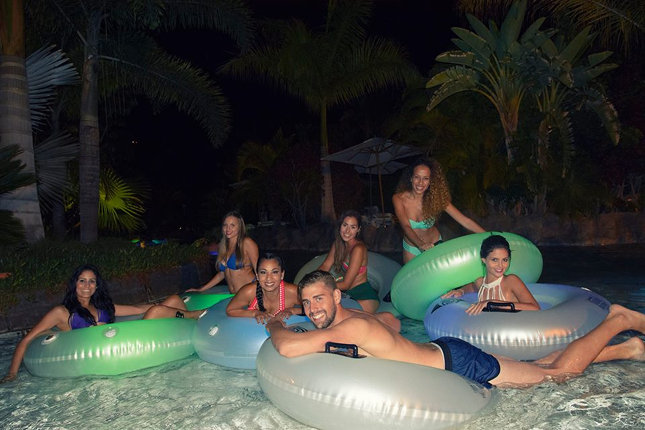 Through this initiative, Siam Park enriches the Islands' tourist appeal by enhancing the complementary offer and demonstrating how tourist facilities can improve the competitiveness of a destination. Inaugurated in 2008, this 'Water Kingdom' has been named the best water park in the world by TripAdvisor for four consecutive years and, throughout its history, has been awarded numerous distinctions for its commitment to innovation and excellence – the hallmark of the Loro Parque Company.