If you have been following us on the Web, in social networks or have been to Siam Park recently, you may know that some of our attractions have been closed to the public since January. Every year, our maintenance team performs major renovation and refurbishment and so the water park continue to be number 1 in the world.
This time, the zone under renovation has been "Siam Beach", which includes such areas as Wave Pool, Private Cabins, Beach Bar and Beach Club. All these spaces have been renovated to give you a renewed sensation upon the launch of these incredible attractions.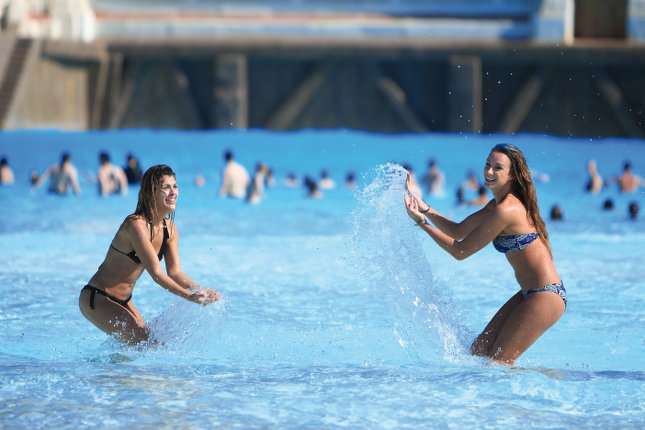 Want to enjoy a moment of relaxation? Do not hesitate and get your swimsuit, because this Monday, 14th March, all these areas will be reopened so that the visitors can experience the Siam Park adventure in all its splendour. Our Siam Beach features the Wave Pool with the largest artificial wave in the world. The wave of adrenaline that reaches up to 3 meters high is a sure choice as for intrepid guests that would like to enjoy surfing session, as for those who enjoy a leisure moment on the beach watching the waves as they break on the beautiful white beach sands.
If you fancy something more relaxing, especially as you start to get hungry, you should not miss our Beach Club right there on beach that offers you a traditional Thai style and where you can enjoy our special summer menus: tasty hamburgers or chicken with French fries. There is also the Beach Bar, where you can enjoy the best cocktails, "mojitos", along with BBQs and signature hotdogs all year long.
Want to have special time with family or friends? Then you will love our renovated Private Cabins: different types of cosy cabins will allow enjoying your day in a new and special way thanks to the wide range of services that are offered to you — FastPass, TV, refrigerated mini-bar, sofas, hammocks….And as an absolute must a fancy Jacuzzi in our VIP House and VIP Villa.
We have everything ready for this Monday — so we are more than happy to welcome you to the park! So… are you ready to discover your spirit for adventure with us?
Dejar una respuesta