Sawasdee, that in Thai means 'welcome', is a new children's area containing exciting possibilities which will give the kids endless fun. It is an authentic water jungle that incorporates four different slides, two of which are specifically designed for racing and put the children's skills and abilities to the test. A mini-version of Dragon, the most popular attraction of the park, has also been built for parents and children to enjoy together.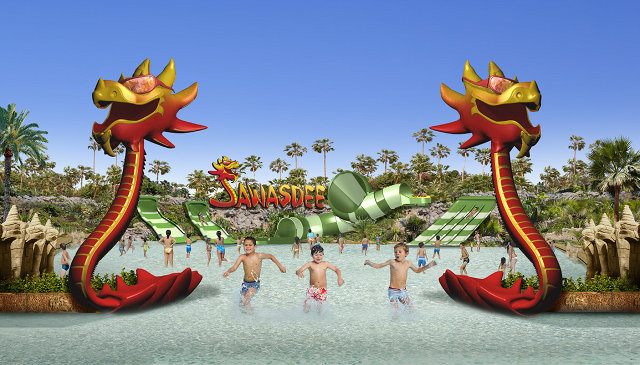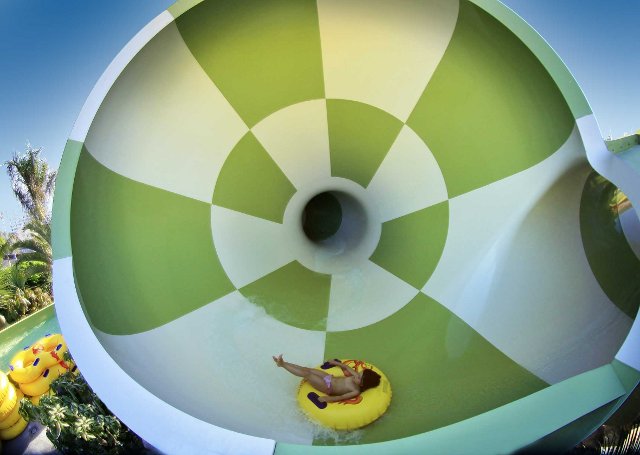 Una respuesta to "Opening of Sawasdee"
TARN Says:
enero 6th, 2014 at 8:55 pm

Dear the management team,

Thank you for making Thai people proud.

Just a little but very important information that you should know.

Sawaddee means hello. We say Sa-Wad-dee when we greet each other with our palms put together like a lotus. We say it anytime of the day and surprisingly to foreigners, we also say sawaddee when we mean goodbye.

Thai men say sawaddee krub while women would say sawaddee ka.

In all Thai tv programs, MC must say sawaddee when the show starts and sawaddee again at the end.

Thais have spelled sawasdee incorrectly for so long that no one bothers to change it even the government. They actually spell it according to the Thai alphabets used in the sawasdee word which has two S letters.
Its correct sound is SA-WAD-DEE. Foreigners pronounce it like SA-WAS-DEE which is wrong because Thai only has S sound anywhere when S is used in a word but not at the end. Thai language does not have ending sound like English.

Welcome is Yindeetonrub ( yin-dee-ton-rub )
Welcome to Siam Park is Yindeetonrub soo Suan Siam.

I would love to visit your amazing park one day.

Regards.

Tarn
Outbound tour guide and English teacher in Thailand.
Dejar una respuesta